Don't worry we are not spying on you in the changing rooms 🙂
I'm writing this article as we realised there are a lot of questions you ask each other / you think about before and after a class and some of them are left unanswered. What a shame!
No one knows better how you feel pre / post Aquaspin™ than us so if you have any questions about our activity or fitness in general feel free to ask any member of our friendly team.
Still afraid to ask?
Let's answer the top 10 questions you usually ask each other / think about in the changing rooms. If you have more, feel free to comment below!
1. HOW MANY TIMES A WEEK SHOULD I JOIN?

Really good question. The frequency of your classes WILL affect your results. It all depends on what you are looking for.
– If you are looking to maintain your weight / fitness level and you already workout 3 times a week, I would recommend one or two session a week to compliment your fitness regime.
– If you are looking to tone up / lose weight or tackle cellulite, I would recommend 3 to 5 sessions a week. We make it super easy and affordable to hit the pool a few times a week with our unlimited packages. Try it out!
2. WILL I LOSE WEIGHT?

YES.
You can lose body fat and gain lean muscle if you practice Aquaspin™ regularly. We have some beautiful Aquaspin™ stories to testify!
You can burn up to 800 calories an hour with us so it makes it an highly efficient way to lose weight. In comparaison, Aquaspin™ burns 3x more than land based workouts!
However, you might have heard the bad news before, if you are looking for weight loss, working out is not enough. You MUST combine it with healthy eating and drinking plenty of water. Otherwise you are just sabotaging all your hard work!
3. WHY 45 MINUTES ONLY?


Most of our classes are based on a HIIT format. A High Intensity Interval Training makes you go as hard as you can (remember that famous 100%?) for short period of time followed by some rest.
Our classes are designed to get the most out of your precious time. Our classes are intense to allow your heart rate to increase fast, boosting blood flow (your heart is a muscle) and boosting your cardiovascular system to pump more oxygen around the body.
45 minutes of our specially designed class is more than enough to get your metabolism soaring and burning all day!
By the way, we get this question quite a lot before class, but we've never had a Rider asking for the extra 15 minutes after the class 🙂
4. WILL I GET RID OF CELLULITE?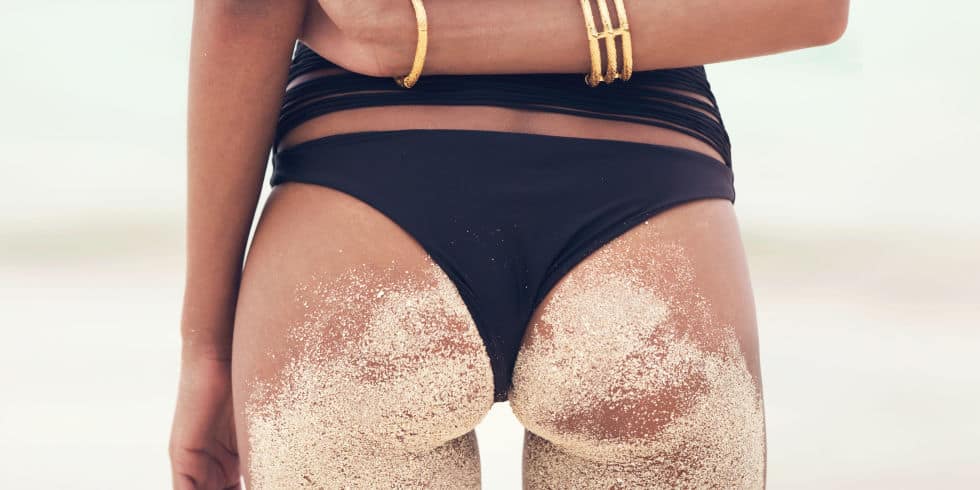 YES.
Because of the aqua massage provided during the class, Aquaspin™ breaks down the cellulite cells and boosts your lymphatic system to flush out all these bad boys. Drop the anti-cellulite creams and get in the water, it will be much more effective to reduce the aspect of the orange peel. You can even get scientific studies about it, unfortunately they are all in French!
If you are keen to get rid of cellulite once and for all, you will need to take a look at your lifetsyle too: smoking, salt consumption, hormones and dehydration are also responsible for cellulite…
5. WILL I GET SORE?
NO
Muscle soreness is felt because your body produces lactic acid once you workout.That acid stays stuck between your muscle tissues and creates this pretty horrible sensation.
Good thing with Aquaspin™ is that the aqua massage we were talking about earlier goes deep enough to push this acid out. You will feel your legs have done something amazing the next day but no annoying soreness. Who said no pain no gain?
Disclaimer : From experience, the only place where you can get sore is your triceps (you know that muscle behind your arms that giggles when you wave goodbye). When you exercise these boys are outside the water so they do not get the awesome hydromassage your legs are getting during the class (jealous!).
Not to worry it is usually mild, so you should be able to carry on with your daily activities the next day.
6. OOPS I FORGOT MY WATER BOTTLE – NO BIG DEAL?

YES it is.
Water is SUPER important before, during and after the class. You don't realise it but during the class you will be losing a lot of water (yes we are sweating in the water) and you might feel dehydrated. Why is it a big deal? Not drinking enough water might get you light headed and can lead to a few muscle cramps during and after the class. There is only one way to avoid getting woken up by a calf cramp at 2am… DRINK UP!
Oh and I did I mention that water was extremely important to blast fat and lose weight? Next time, bring a bottle with you!
7.WHY DO MY LEGS FEEL LIKE JELLY AFTER CLASS?
We promised you mermaid legs but as soon as you get out of the pool they feel SO heavy..why is that?
It's all pretty scientific. Stay with me.
So you might have heard that when your body is submerged in water, you only feel a small portion of your body weight. The water carries / support your weight for you.
However, that doesn't happen outside of the water. So after a 45 minute class in the water, once you get out of the pool you are going from feeling only a fraction of your body weight to feeling your full weight again. Your body suddenly feels heavy, but it is actually getting back to normal after feeling extremely light for 45 minutes. Hope this makes sense? On top of that, you're muscles are fatigued from the awesome work they've just gone through.
Let's imagine you are in a zero gravity room. You float and feel light then get out of the room, how would you feel? Like your feet are stuck to the floor and you are super heavy. Same here.
Lucky for us this feeling last only a few minutes until we adjust again to our new environment.
8.WILL MY THIGHS GET BIG?

NO
Let's blow out this myth once and for all: stationary cycling will NOT makes your thighs big wether it is in or out of the water.
First of all cycling like all sports makes you burn fat, and gain muscle. Guess what? Muscle is a lot "smaller" than fat, so as the fat is melting due to exercise, you should experience leaner legs, not bulkier ones.
Yes but, look at these guys cycling at the Olympics? They have huge thighs!
Well, they do a lot more than cycling to get that big!
Also, it is pretty hard for women to swoll the way men do. As we have lower levels of testosterone, it is really difficult to build bulging muscles. Lesson is: feel free to spin as hard as you want, and forget about this crazy myth!
9.WHY DO I FEEL LIKE A NAP AFTER CLASS?

Don't blame yourself you are not the only one! Once again it is a bit scientific.
The main culprit is the water.
First it's resistance: As the water creates x42 times more resistance than air, you are working a LOT harder in this element and your body is not used to it.
Second is temperature: As the water is cooler than our body temperature, our bodies lose heat pretty quick due to the increased heat conduction property of water (physics manual year 11).
Even if you are working out, your body temperature is lower than it would be outside, so your body is using more energy to maintain that temperature, which leads to greater fatigue than normal.
Once you get out, your body will automatically try to warm up using your last bits of energy in the process, and making you sleepy!
Second culprit: The Sun: Sun exposure can create fatigue as well.
Getting sleepy after your Aquaspin™ session is completely normal I would event say it's your body natural reaction 🙂
10.WHY DO I FEEL LIKE I NEED TO PEE AFTER CLASS?

Remember the aqua massage? While you are spinning you are boosting your lymphatic system which will eventually do its job: Get rid of the trash.
How? The toxins will be pushed out to your kidneys and then released while you pee or sweat!
Bottom line is nothing's wrong with you, you should be super happy to hit the bathroom after class, it means that your lymphatic system did an awesome job during the class!
BONUS QUESTION: DO YOU WANT TO GRAB A TEA OR COFFEE?

YES!
We are so happy to see some of our clients forming friendships at The Ripple Club. Working out is amazing but working out and hanging out after the class is our dream come true for many of us. You are new to the area? We are a bunch of happy Riders who can't wait to know more about you – you just need to ask!
Well I hope this helps, if you have more questions to be answered, please comment below or send us an email at hello@theripppleclub.fit
Have a great day!
Alicia xx