The aqua industry is changing and The Ripple Club is pushing the borders of what we thought was possible in the water. Not convinced?  You might have pre-conceived ideas about this kind of workouts and you are not alone! Let us burst a few misconceptions on this awesome way to workout:
1.IT IS FOR « OLDER LADIES »
We hear that one a lot, and to be honest I can't blame you. If you type aqua aerobics on google you will see grandmas with dumbbells (not even kidding, that's the first pic I got !).
However, at the Ripple Club we burst this myth once and for all and revolutionise the industry by introducing the indoor cycling vibe to the water. Sorry grandma you will have to share the pool with Olympic athletes, soccer players, triathletes who now choose to workout in the pool. Our programs are designed to be high intensity, with pumping music, and fun for all!
2. IT IS TOO EASY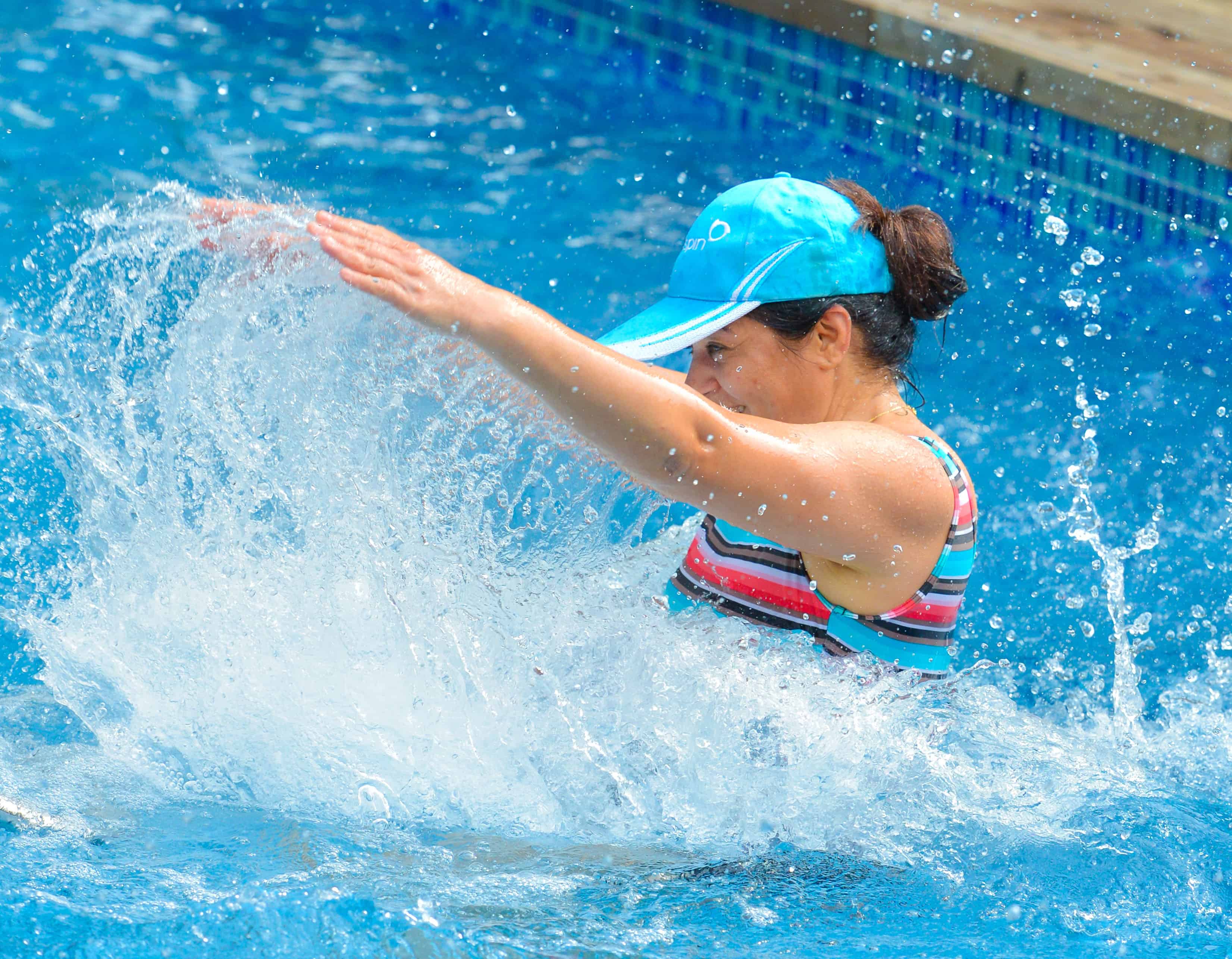 We move slower in the water so when you look at it from the pool deck it looks pretty easy. How hard can it be to cycle gently in the pool? To answer that question I will let our Riders speak. The feedback we get the most is « don't underestimate Aquaspin™! »  Water provides constant high resistance so there is no such thing as an easy water workout with us!
The Ripple Club sessions are 45 to 50 min and some first timers ask  « why not an hour ? » when booking.  Weird enough, no one has asked for the extra 10 – 15mins during or after the class!
3. IT IS NOT AS EFFICIENT AS LAND-BASED TRAINING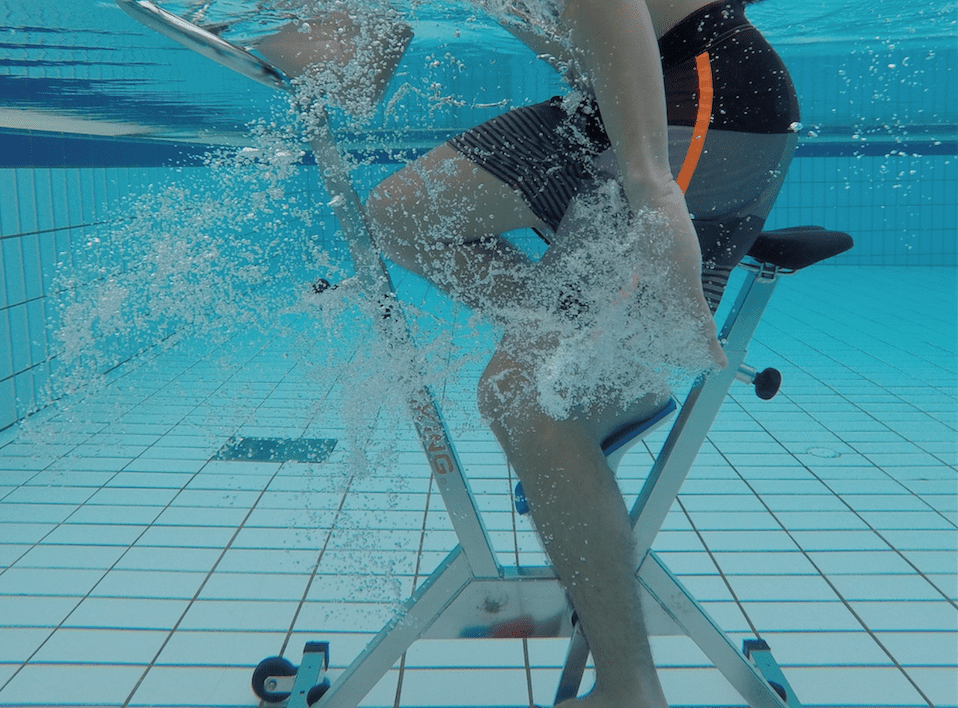 Water resistance is 42 times greater than air. To recreate this resistance on land you would have to do a full class with big resistance bands. Sounds like a nightmare!
That extra resistance makes it a super efficient workout burning up to 3 times more calories. AND its gentle on your joints. Start training smarter, jump in the pool!
4. THERE ARE LIMITED THINGS I CAN DO IN THE WATER
We hear that one a lot. How much can you do in the water? At The Ripple Club you do pretty much everything: cardio, strength, combat, cycling, push ups, abs, weight lifting…the pool is our gym, you can do as much as on land, more efficiently and without worrying about injuries. How does that sound?
5. I NEED TO KNOW HOW TO SWIM 
You will never guess the portion of our Riders who do not know how to swim nor cycle and still join us to have some fun!
At The Ripple Club, your head is never under water and we only use the shallow end of the pool (1.2m). The water buoyancy helps with balance and our bikes are stationary, so no need to know how to cycle either!
Ready to dive in with Aquaspin™? With 3 studios islandwide and classes 6 days a week there is no excuse not to give it a try! All our facilities have lockers, changing rooms, showers, towels and the best instructors waiting to make you work hard! Join us on Classpass our try our intro for newbies at $60 for 3 classes!
#aquaspin #aquabiking #aquaworkouts